10th-Anniversry poster by Mik Baro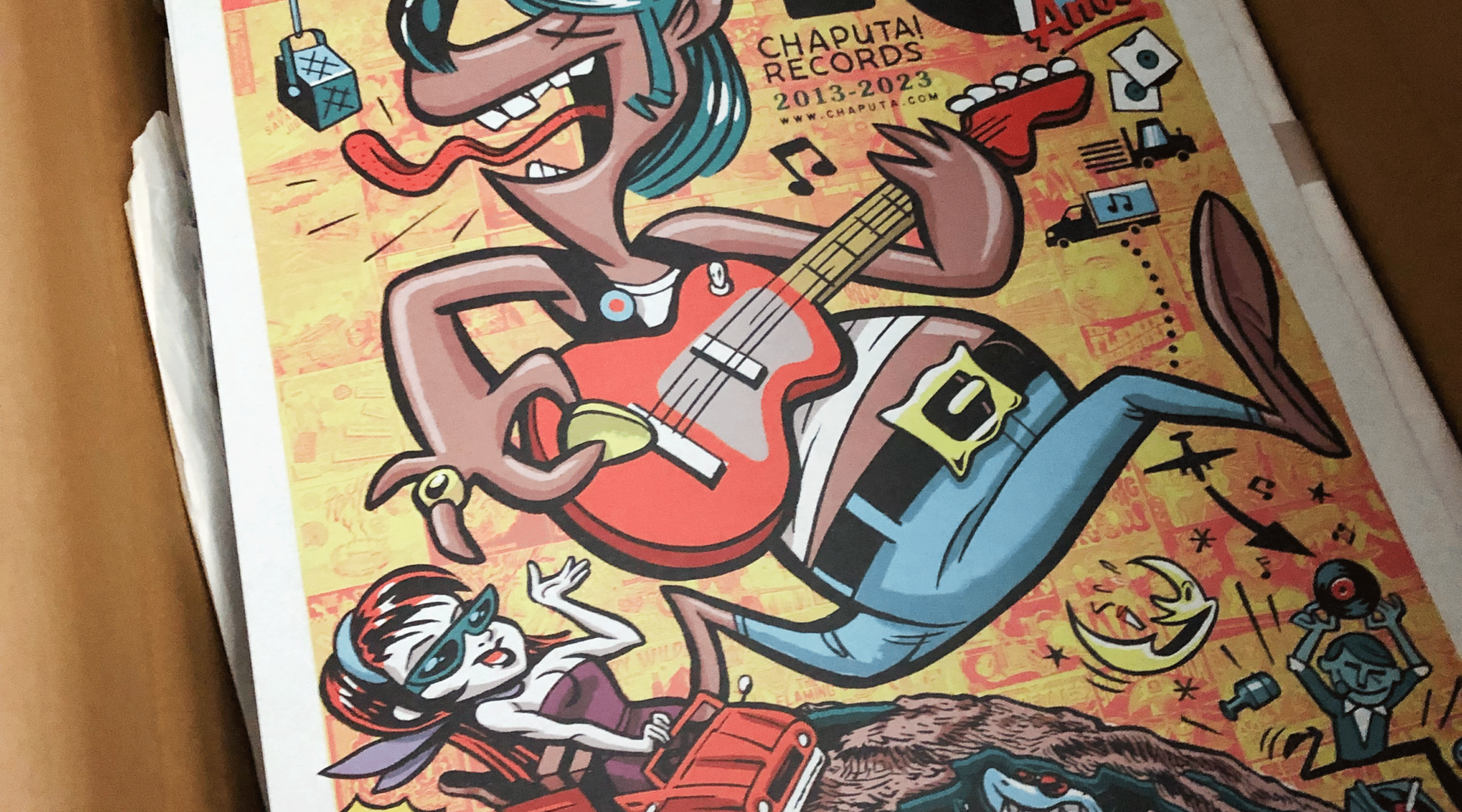 Freshly arrived in the warehouse are the new celebration posters for Chaputa! records' 10th anniversary, this time crafted by
Mik Baro
. Feast your eyes on this wonder! Wondering how to get one? As of today, they will be sent out at no cost along with all orders that include at least one LP.
This is a limited edition of 250 copies, offset printing on 90g paper for that cherished vintage appearance, measuring 42×59.4 cm (16.5 x 23.4 inches).
Join the celebration… Congratulations to Chaputa!