Free Twilight Zone poster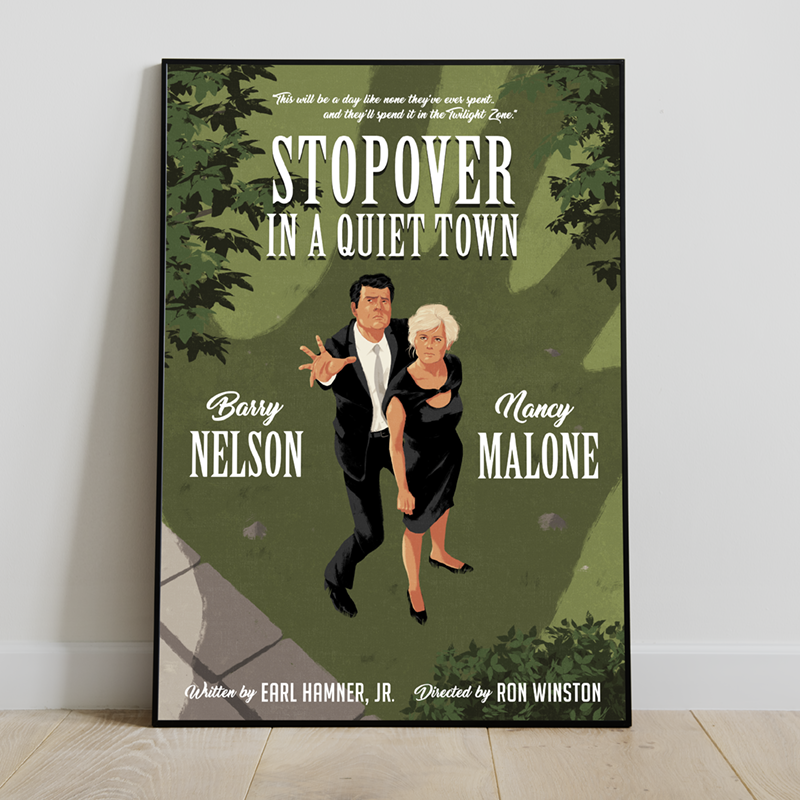 All orders placed on our online store until December 31 that contain at least one LP will receive a free copy of "TWILIGHT ZONE – Stopover in a Quiet Town" (season 5, episode 30) 42×59,4cm poster.
First of a new series of illustrations by our friend RUI RICARDO entirely dedicated to some of the most striking episodes of the cult TV series TWILIGHT ZONE, this poster comes in a limited edition of 250 signed copies in offset printing and will be available only by purchase directly from the author or through this Chaputa! promotion.