Chaputa!'s Double Feature Vol.4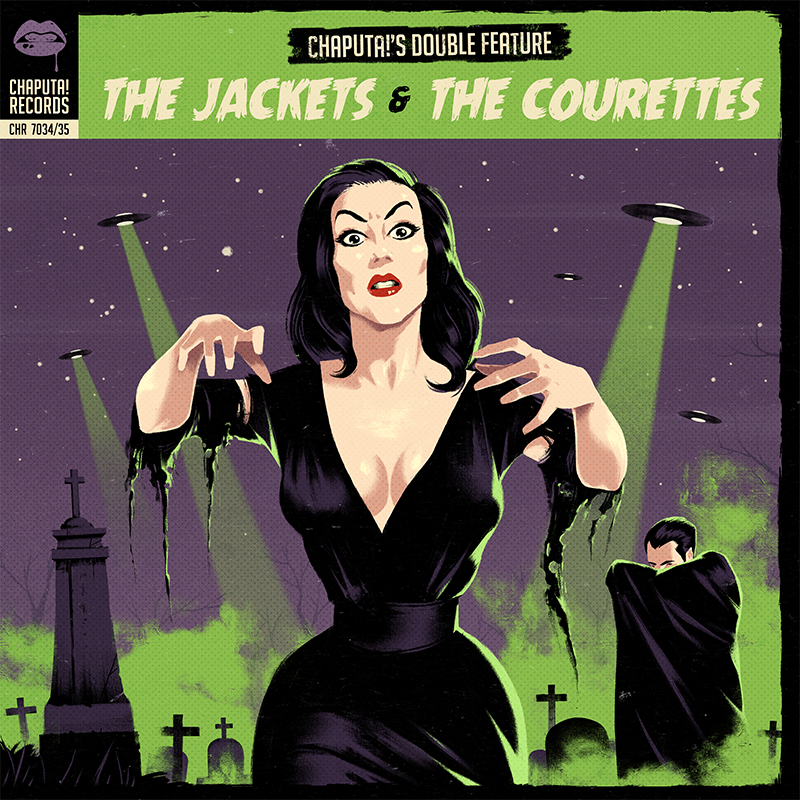 Oh boy, oh boy!…
CHAPUTA!'s DOUBLE FEATURE is back! Fourth volume of this amazing series now featuring: The Jackets & The Courettes.

It's a 4 track gatefold double 7″ packed with a fantastic illustration by our pal Rui Ricardo inspired on the movie Plan 9 From Outer Space.
First 100 orders shipping with 3 postcards – exclusively on our store. Limited edition of 500 copies only