MAD MOJO JETT: Partyville 7″ EP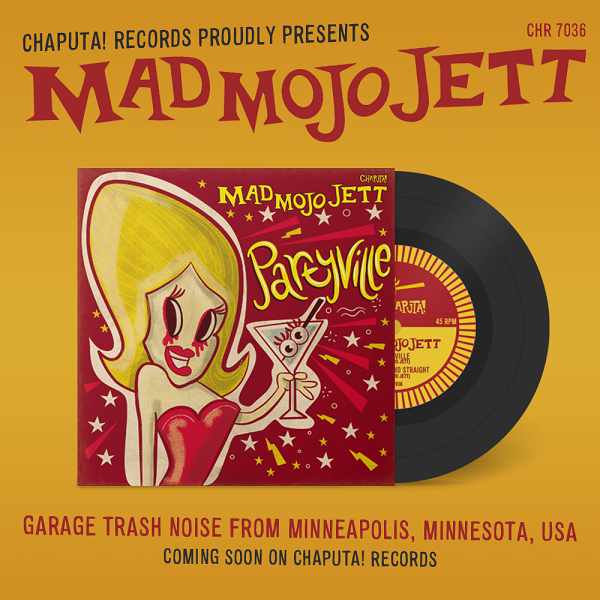 After a bombastic start to the year with the release of the split with The Jackets and The Courettes, we open today the pre-orders for our second record of 2022. And what a record it is!…
Straight from Minneapolis, Minnesota – USA, we are honored to present the 7 inch debut from MAD MOJO JETT, a quartet based in Minneapolis, Minnesota – USA, putting out a raw and unpredictable blend of garage trash party pop. Their debut offers a contrarian and upbeat exploration of agitation, alienation, and hedonism set to foot-stomping beats. Shipping on February 25th.
Follow the link to our website, listen to the tracks, and place your order. First 50 copies to be shipped with an exclusive postcard with a band photo.
We have more editions scheduled soon; keep an eye out for updates via our newsletter or social media.
And don't forget, Chaputa! records are good records!
Thank you for your support.