DEMOCRASH / THE BROOMS: Hawkwind Tribute Split 7″
€10.00
In stock
Description
Democrash and The Brooms play "Silver Machine" and "Motorhead" by Hawkwind
Democrash/The Brooms: Hawkwind tribute split 7" - Teaser
Space travel, whether with or without motors, whether with your head outside your body or flying over it, always carries the idea that music is the best fuel for any engine, be it for heads or silver machines. It allows us to do incredible things and is undoubtedly a great option for experiencing our universe.
Hawkwind was born in 1969, at the apex of a culture devoid of attachments. It has consistently showcased the power of diversity and the sonic magnetism of psychedelic rock. As a chameleonic band, Hawkwind has evolved over the years, altering both their sound and elements, while never neglecting their goal of impacting people's lives with their music.
Sharing a mutual appreciation for sonic journeys and dichotomies, the friendly bands Democrash and The Brooms have decided to pay homage to Hawkwind. They have put their personal stamp on two songs that greatly influenced their musical growth: "Silver Machine" and "Motorhead," respectively.
Now, they offer the public and space a SPLIT that features both versions, capable of generating a certain level of excitement—not as intense as the ones Hawkwind caused in their shows but enough to make you want to get up from the floor!
The SPLIT, titled Democrash – Silver Machine / The Brooms – Motorhead, will be released on June 26th by Chaputa! Records, Raging Planet, and Vinyl Experience labels. It will be available in a limited 7″ edition, which might soon take you on a trip through space!
Tracking:
THE BROOMS side:
Motorhead
DEMOCRASH side:
Silver Machine
Press and booking:
Ride The Snake – ridethesnakeandenjoythesound@gmail.com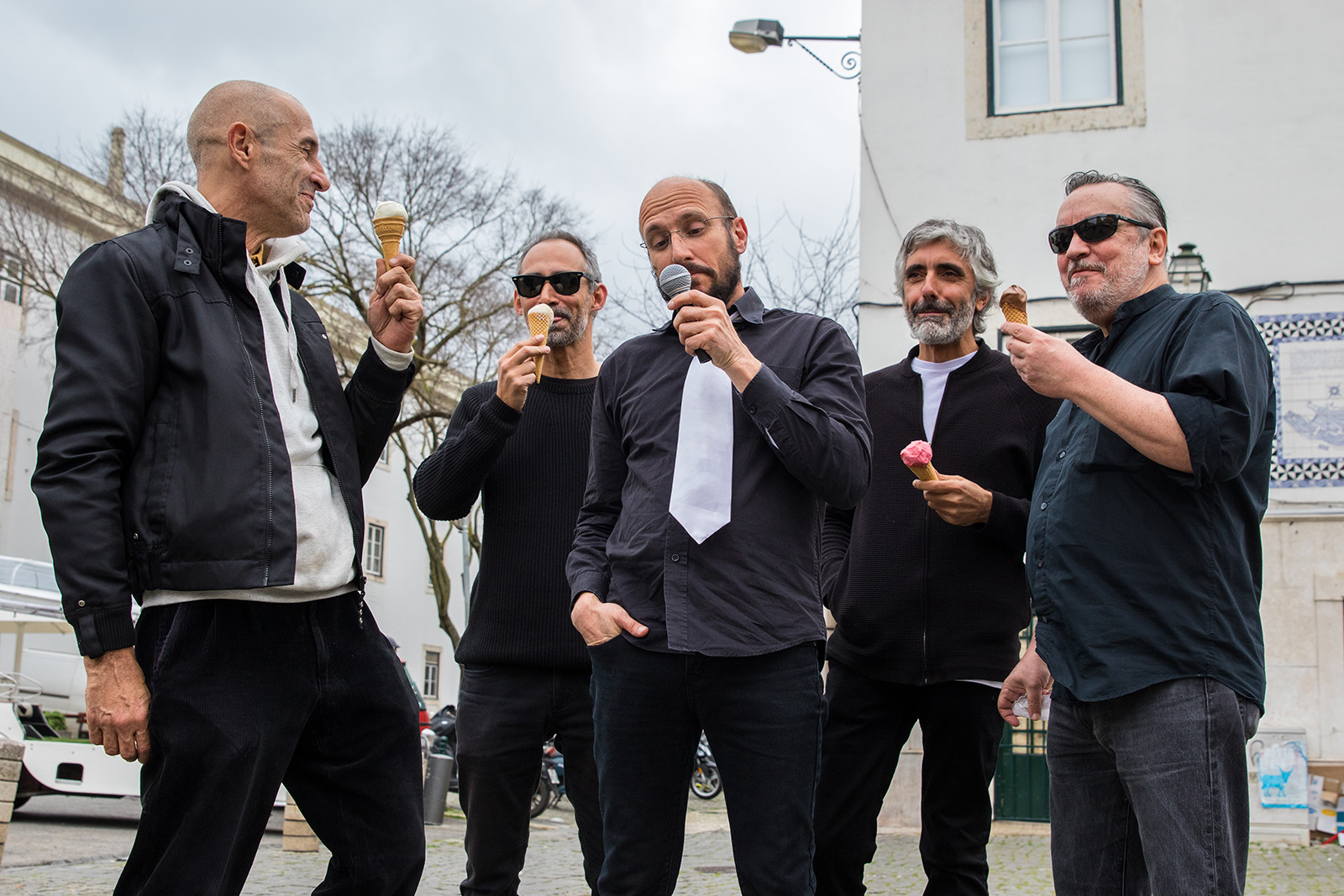 Democrash
Democrash began in mid-2014, playing what we knew how to, and what we wanted to play, not worrying about the final result. We've crossed rock with punk and funk, new wave/no wave, vintage electronica and white noise, performance and art punk, always leaving sharp edges, to be filled with energy, giving our sound an unfinished quality, but with a blistering explosive charge.
We speak essentially about what is (or is not) art and fame, what makes about the clichés of rock and of rock stars and music critics. We take great inspiration in science fiction (love Philip K. Dick), art brut and personality unfolding, with references to a raw punk/rock/garage with a little smell of 70s/80s.
Currently formed by Octávio Nunes (guitar and electronics), Ricardo Rezende (bass, back vocals), Rui Garrido (guitar), Vitor Martins (sax, guitar, percussion, back vocals) and Zé Fontainhas (drums), we released our first album in January 2016, recorded at the Tcha-Tcha-Tcha studios in Lisbon, and mixed by Joe Fossard (Tina and The Top Ten, Red Beans, Ithaka, among others). The second work, released in June 2018, is an EP recorded to vinyl. It is called 909 democrash drug, a co-edition with Vinyl Experience, and the Raging Planet label.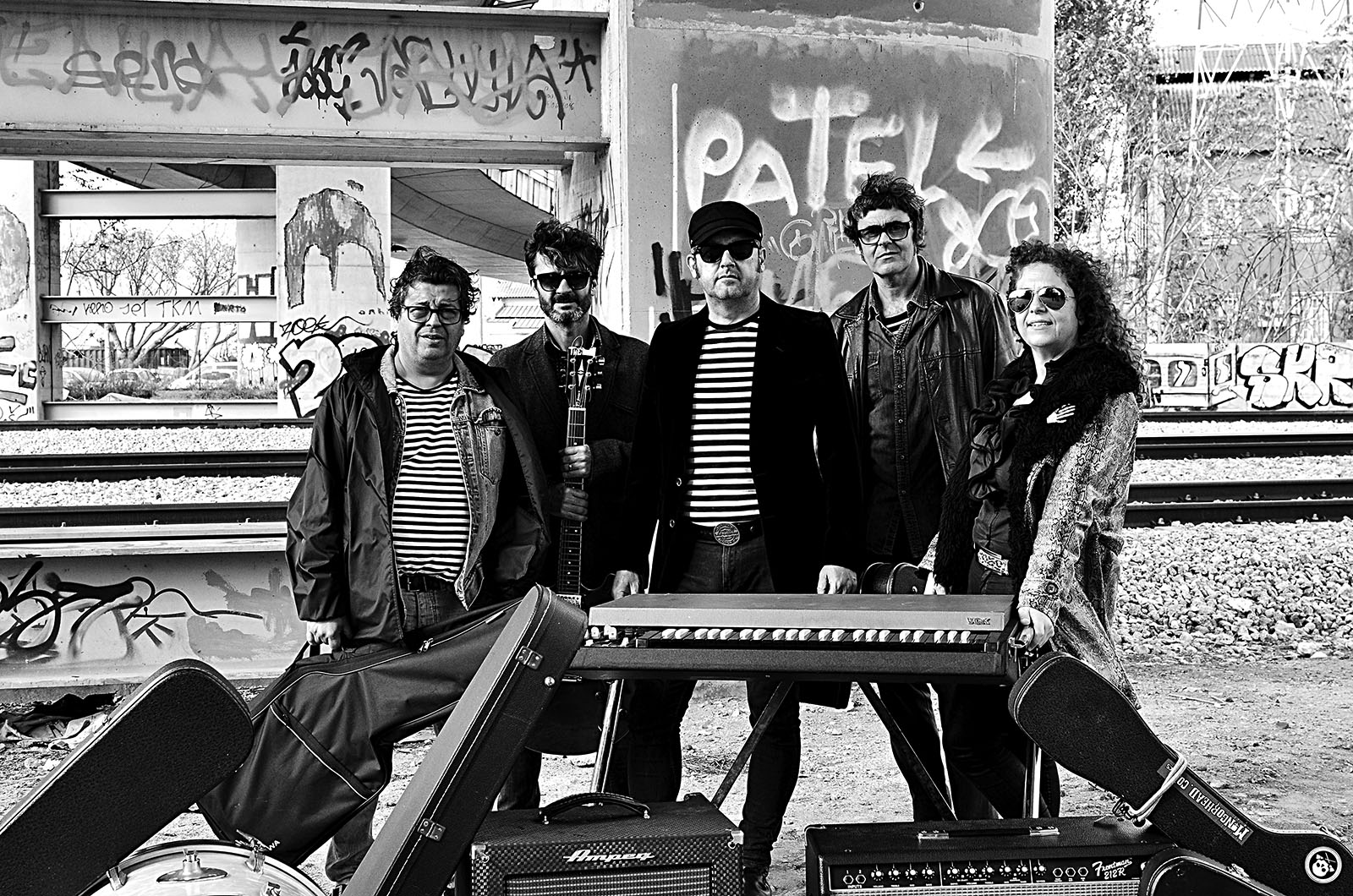 The Brooms
Born in 2015 and formed by three former Sullens members, Pinha (guitar and vocals), Elzo (drums), and Carla (organ), The Brooms came together with the desire to explore the Garage sounds of the 1960s, with the iconic Vox Continental organ as their foundation. They began composing a repertoire and in the following year, recorded their debut album, "Music For Sonic Picnics," at Golden Pony Studios in Lisbon. The album was independently released on CD and cassette. In the same year, under Groovie Records, they released the 7″ EP "In Your Face." During that summer, the band expanded its lineup by welcoming former Lulu Blind Jorge Nunes as their bassist. In 2017, they entered Ponto Zurca studio to record their second full-length album, "Here They Come!…" which was mixed analogically and mastered by Máximo RB at Analog Studio. In mid-2018, in an exclusive collaboration between Groovie Records and Chaputa Records, the album was released on a 12″ vinyl edition. At the end of the year, they were invited to participate in the "Tribute to Dead Moon" compilation, jointly released by Chaputa! Records and the Spanish Ghost Highway Records. In 2019, Jorge switched from bass to guitar, and João Correia joined as their new bassist. Currently, The Brooms are in the recording phase of their upcoming album, which does not yet have a release date.