MAD MOJO JETT: Partyville 7″ EP
€8.00
Shipping now!
First 50 orders shipping with band postcard
In stock
Description
MAD MOJO JETT: Partyville 7″ EP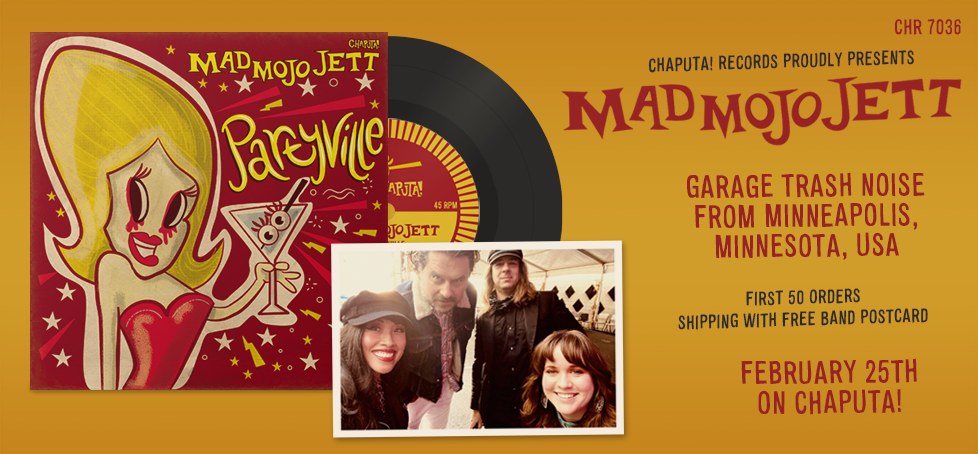 The premiere 7-inch from Mad Mojo Jett, a quartet based in Minneapolis, Minnesota putting out a raw and unpredictable blend of garage trash party pop. Their debut offers a contrarian and upbeat exploration of agitation, alienation, and hedonism set to foot-stomping beats.
Tracking:
Side A
A1 – Partyville
A2 – Get Your Mind Straight
Side B
B1 – Tarzan
B2 – I Can't Quit
All songs recorded analog June of 2021
Engineered, Mixed and Mastered by Mike Wisti at Albatross Studio, Minneapolis
Sleeve artwork by Chris ' SIck' Moore
First 50 orders shipping with band postcard