THE SMOGGERS: Let Me Know 7″
€8.00
Shipping now!
First 50 orders shipping with band postcard
In stock
Description
THE SMOGGERS: Let Me Know 7″
A FRESH, PERSONAL SOUND THAT MIXES FUZZ-DRIVEN 60'S PUNK, AGGRESSION, PRIMITIVE BEAT AND RAW 80'S GARAGE SOUND REVIVAL!…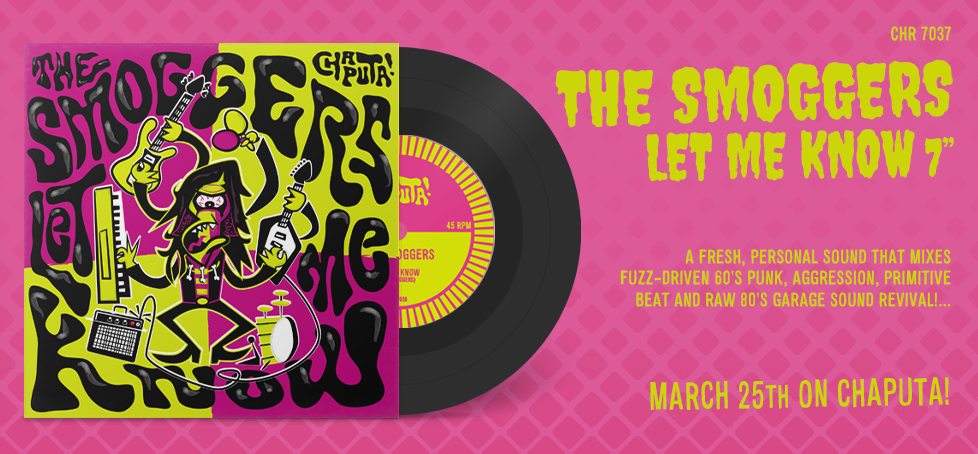 Yes!!! The Smoggers are here again! Two shots of dark garage just, to your Face. Written by founder guitarist/harmonica/singer Fernando Jiménez, Let Me Know is a dark Rock'n'Roll charged with Fuzz, big drum, amazing Ana's Vox organ and groovie rhythm base, so you can dance all the night!!! In the B side you can find a classic Smoggers' taste on this tune that sounds like you were drinking a cup of Strychnine. Leave Your Mind put a great homage to The Fuzztones!!!
Tracking:
A – Let Me Know
B – Leave Your Mind
Edition of 500 copies – Black vinyl
Artwork by Chris 'Sick' Moore