The Maharajas – Black Box 7″ Release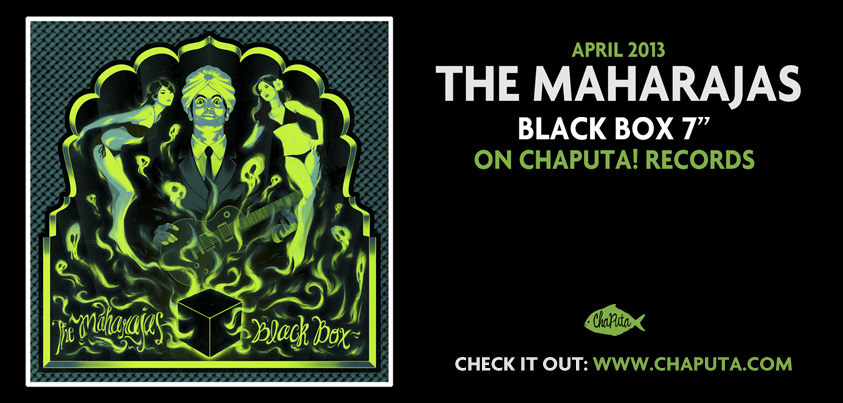 Hi, Chaputeros! A quick word just to let you know that our press plant confirmed shipping of our first release: The Maharajas – Black Box 7″, for the week of March 18th. As soon as we got them we'll start shipping all pre-orders.
Also, we still have 10 available copies of first 50 to ship with a free promo poster. Please check our store to order yours. Special pre-order price: 5 euros until March 31st. Starting April price will be 6,50 euros. Don't miss it!
Thanks.
Chaputa! Headquarters