LOLA LOLA: Baby Please Do0n't Go 7″ on pre-order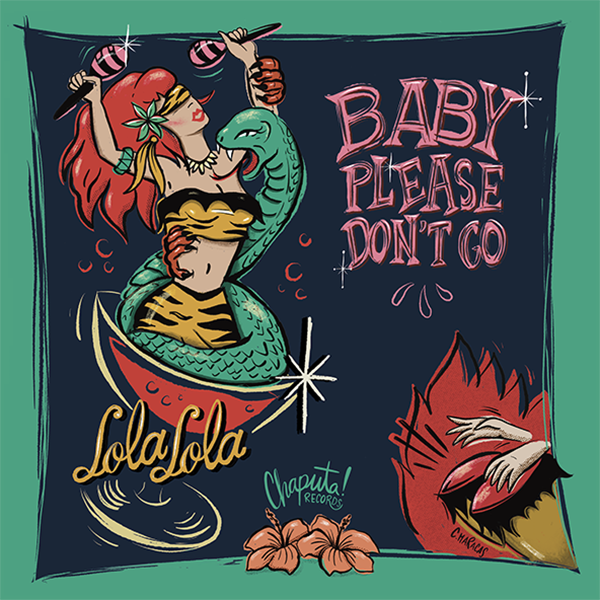 And our first release on 2023 coming January 27 and now on pre-order: LOLA LOLA: Baby Please Don't Go 7″
On their second adventure with Chaputa! Records, LOLA LOLA present us a revisitation of the mythical traditional blues song "Baby Please Don't Go". Popularized in 1935 by the Delta musician Big Joe Williams, it became one of the most covered songs in history, by names with the notoriety of Muddy Waters or Rose Mitchell, now interpreted in the unmistakable style of the band from Porto.
On the B-side, they beckon us with "Goodbye", a dense and rushed song, straight from the band's guts to the listeners' nerve endings, begging to be consecrated on the dancefloors of Goldhawk or Marquee Club.
LOLA LOLA's fifth 7" once again counts on their friends Nuno Riviera for the production and mixing, and Mike Mariconda for the mastering, all illustrated by the Spanish tattooist and designer Carmela Maracas, originally from Granada, who shares with the band the aesthetics of the golden decades of the last century.
Pre-orders are open and first 50 copies ship with signed band photo. Happy New Year!!!