Chaputa! Santa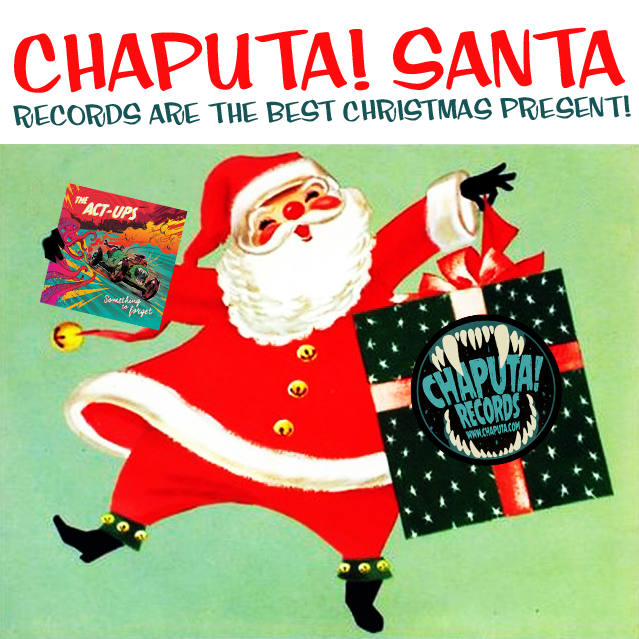 Ho Ho Ho, punks!
Have you all written your Christmas list to Santa yet?… You have? Sorry, but aren't you old enough to know that Santa doesn't exist?… Well at least not THAT Santa.
Awwww, come on, don't be sad! You know what? There's a better Santa. Yep, it's Chaputa! Santa! And no need to send any letter – are we in the XIX century or what?… – you just need to check his website and pick your presents by yourself! A few days later you'll receive by mail a nice box full of goodies! As easy as that!
There's a lot of new entries there and some restock, as well as a couple ofbundles (and a "sale" section with records up to 40% off) from everybody's favourite combos! And here's a true fact: Records are the best Christmas present!
So, what are you waiting for? We know for sure you've been good all year long… You deserve a nice treat! Yeahhhh!!!…
Merry Christmas and Happy New Year from your pals at Chaputa!
Esgar / Themoteo
(and Chaputa! Santa, of course!)