Wild Evel and the Trashbones: Outlaw 7″ – Shipping now!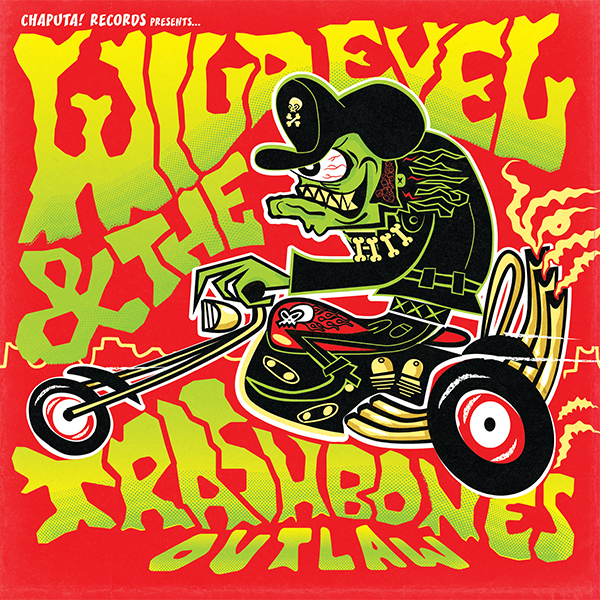 Wild Evel & The Trashbones have the genre Garage Punk attached to their hats, their shirts, their ties and their winkle pickers. What started as a side project of The Incredible Staggers' frontman and members of former teenbeaters The Roadrunners has grown to be a unique quintet, trotting the globe with their version of Rock'n'Roll.
You're likely to hear influences from The Cramps, Billy Childish, The Miracle Workers or The Fuzztones but also from earlier pioneers such as The Sonics, Screaming Lord Sutch and Howlin' Wolf. Additionally the Trashbones' appearance especially gives tribute to all the 60s Garage Unknowns you may or may not know from samplers like the Teenage Shutdown or Back From The Grave series. With distorted fuzz guitars, which combined with the screeching organ create spheric vibes, the band knows how to attract their audiences.The catchy melodies, raving choruses, classic blue notes and furious breaks will cast a spell over listeners .
Their new 7″ will be released December 2019 on Chaputa! Records label and will feature two new instant garage punk classics!
Tracking:
A-side: Outlaw
B-side: Leave Me Alone
Cover artwork by Chris 'Sick' Moore
First 50 orders shipping with 7x7cm fridge magnet with cover artwork and also a band postcard.