Chaputa!'s Double Feature Collection
Working on Vol. 4, due December 2021
Check previous volumes
Vol.1 – The Nomads & The Maharajas
Vol.2 – The Sloggers & The Satelliters
Vol.3 – The Parkinsons & King Salami And The Cumberland Three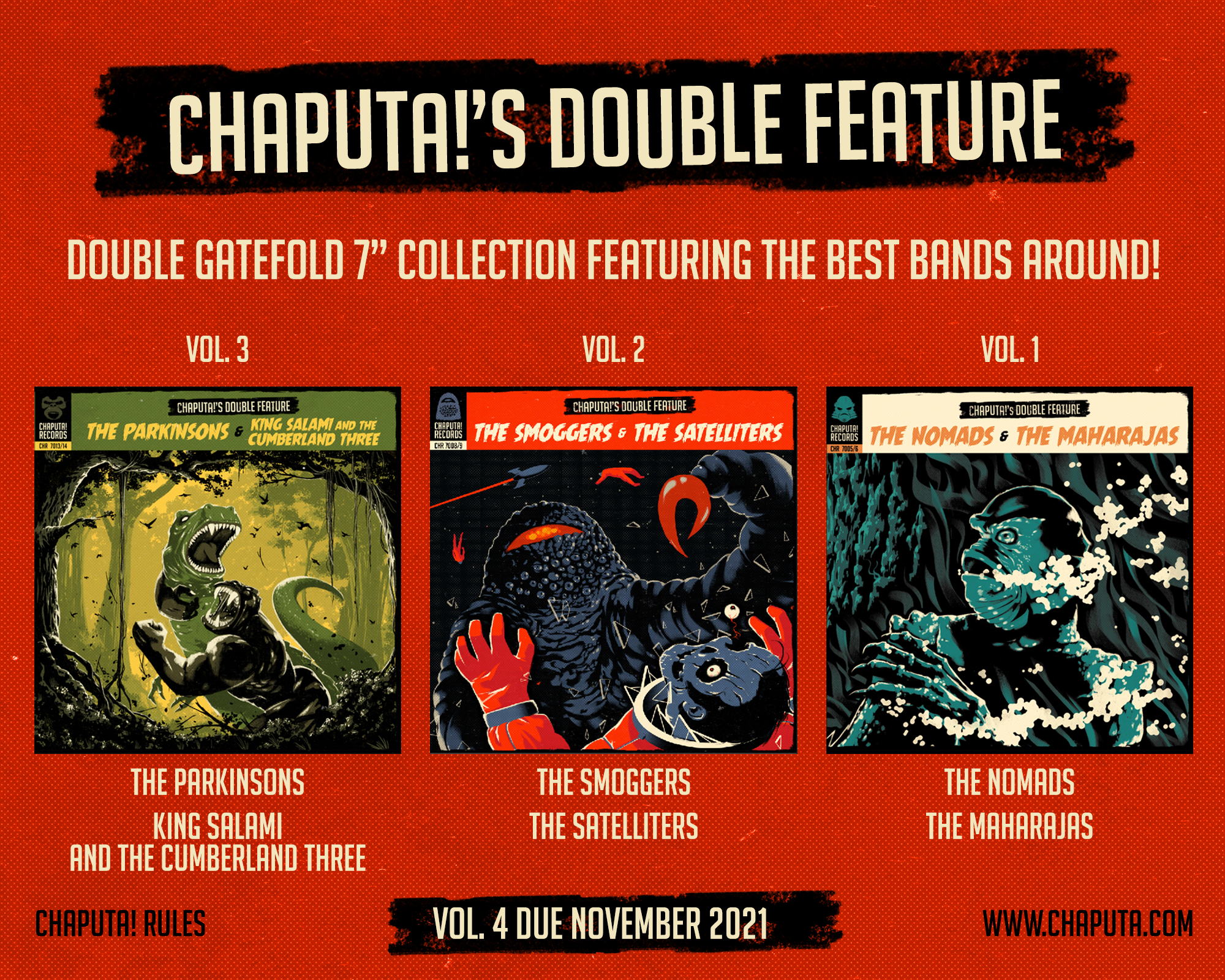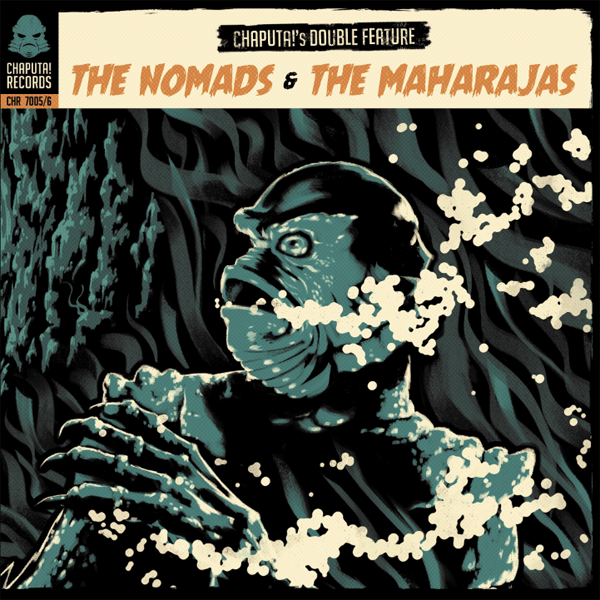 THE NOMADS & THE MAHARAJAS 2×7″ – Sold Out!
Chaputa!'s Double Feature with The Nomads and The Maharajas. Two of our favorite swedish bands together on a split gatefold double 7″.
Tracking:
Disc 1: THE MAHARAJAS
A – Don't Look Back (The Remains)
B – For Your Love (The Yardbirds)
Disc 2: THE NOMADS
A – …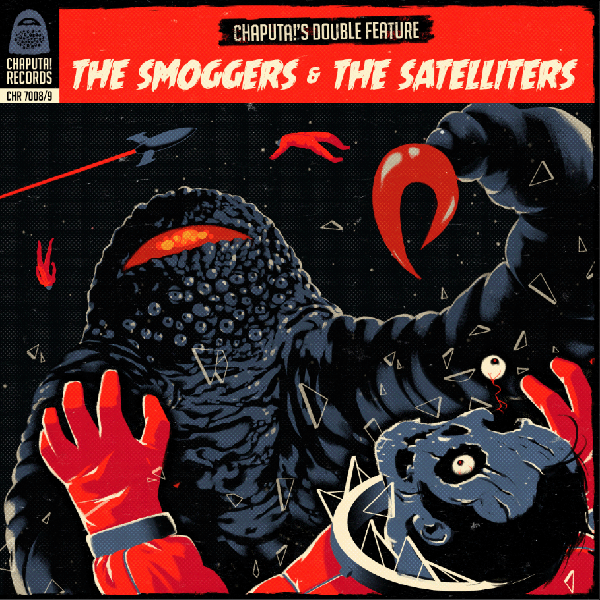 THE SMOGGERS & THE SATELLITERS 2×7″ (gatefold)
For Chaputa!'s Double Feature Vol. 2 we invited The Smoggers and The Satelliters to bring up two new songs from each band. Get ready to be amazed! This 4 tr…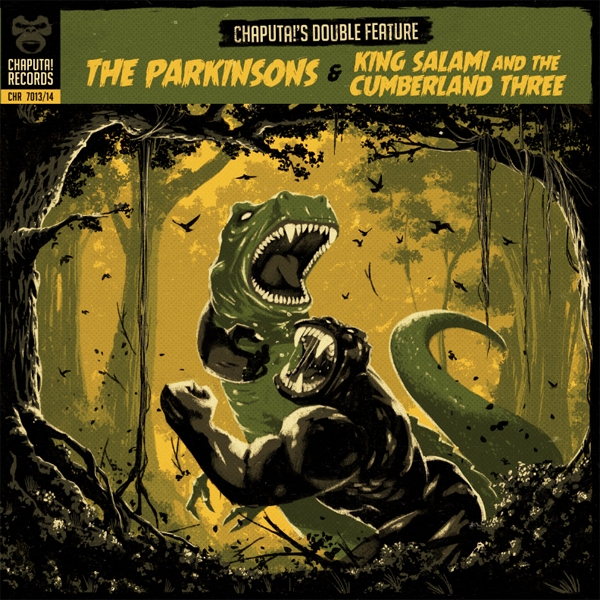 THE PARKINSONS & KING SALAMI AND THE CUMBERLAND THREE 2×7″ (gatefold)
By popular request CHAPUTA!'s DOUBLE FEATURE is back!
Third volume of this amazing series now featuring…
The Parkinsons & King Salami And The Cumberland Three
********************************************
It's a 4 track gatefold double 7″ packed with a fantastic illustration by our pal Rui Ricardo
</stro…